About the course
Two reasons why digital forensic is on the rise ,one: because we live in digital world and second : digital crime is on the rise
When a breach happens, chaos ensues. However, for proactive organizations, a digital forensics capability can bring order to chaos and contribute to minimizing overall business impact. Digital forensics plays an integral role in any effective response to a security incident and in its aftermath.
There is no such thing as a "secure" system – we do our level best to design them as well as we can, to put controls and measures in place – but, at the end of the day, things can and do go awry. This course talks about Forensics, and how it is the opposite side of the coin from security. What can we do in advance to aid in forensic investigation? What do we do at the point of a compromise to allow us to preserve as much evidence as is possible? And, ultimately, how to we take a forensic analysis and learn from it to create a better system the next time?
Digital forensics investigations can help you:
Assess which assets were compromised
Determine what unauthorized activities were carried out
Establish an appropriate mitigation strategy
Assess impact to the organization for a variety of stakeholders
Learn from previous incidents to adjust security strategy using your own threat intelligence
This training will be an intensive 40 hours course that will involve the design and implementation of various aspects of  Digital Forensics. This course will teach the learners to carry out the Digital Forensics Investigation of various systems.. This course will involve mini-project and one main course project.
Course Outcomes
Acquire knowledge of various digital forensic tools
Interpret security issues in Information Communication Technology (ICT) world, and apply digital forensic tools for security and investigations.
Achieve adequate perspectives of digital forensic investigation in various applications /devices like Windows/Unix system, mobile, email etc
Generate legal evidences and supporting investigation reports.
Course Instructor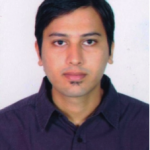 Mr.Mahendra Mehra is currently working as Assistant professor at Fr. Conceicao Rodrigues College Of Engineering(Fr.C.R.C.E), Bandra(w).
He has 09 years of experience in teaching.
He has done certification like CEH -certified ethical hacker v9.0.
He is the member of syllabus design committee for information Technology under Mumbai University.
His area of expertise includes Cloud Computing, Information and Network Security, Linux Administration, Computer Network and Devops.
He has conducted Workshops, Seminars, FDPs and STTP across various colleges like SPIT, Andheri , KJ Somaiya college of engineering,Vidyavihar, Fr.C.R.C.E, Bandra, Xaviers college of engineering, Mahim, Thadomal shahani centre for management, Bandra and Thakur COE, Kandivali.
He has successfully published his research work in Two National Conferences, Two International conferences and Five Journal papers.
He is also working on a Minor Research Grant availed form Mumbai University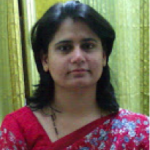 Mrs Renuka Pawar is currently working as Assistant professor in Information Technology department at Sardar Patel Institute of Technology Mumbai. She has over 09 years of experience in teaching.
She has done certification like DCT D-link certified trainer ,CEH -certified ethical hacker v9.0.
She has conducted a workshop on Ethical Hacking in Atharva College of Engineering,Malad and in Sardar Patel Institute of Technology Mumbai.
She has assigned a role of Teaching assistant for two week ISTE workshop on computer networking conducted by IIT Bombay
She has successfully published his research work in Three International conferences and Two Journal papers.
Course Layout
Session – 1 : Introduction to Investigation and Evidence Collection
Session – 2 : Operating System Forensic
Session – 3 : Disk and File System Forensics
Session – 4 : Network Forensics
Session – 5 : Mobile Forensics
Session – 6 : Forensic Investigation Reporting